I've been working for some time now on a piece for organ and electronics. This develops my interest in creating maze-like notational environments for performers to navigate. In this work, provisionally titled Escape! the score is in the form of a video also visible to the audience. It comprises a series of rooms that performers (and audience) navigate in turn under differing time pressures. The organ and electronics performers have comparable actions in response to graphic symbols (octave changes, timbre changes, vibrato) and their interaction varies from one leading the other to races through rooms to slow explorations in tandem.
Here's a video of us talking at the beginning of the project: https://vimeo.com/357779018
And here's an example of one of the rooms performers explore in the piece: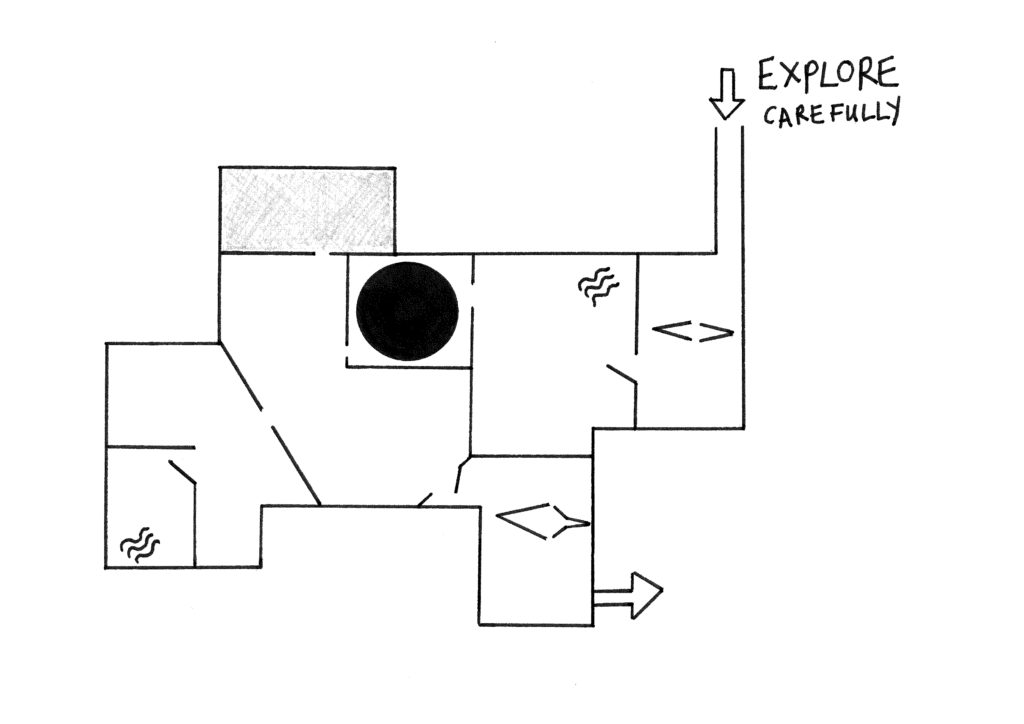 The collaboration has been funded by Goldsmiths, University of London, and the work will tour a range of festivals from Spring 2020.