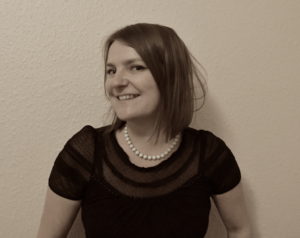 Nina Whiteman | Composer
Described as 'beguiling' (The Guardian), Nina's 2016 composition for the BBC Philharmonic was performed at the Bridgewater Hall and commissioned and broadcast by BBC Radio 3. Recent work has drawn inspiration from mazes and labyrinths, placing performers and audience in disorienting spaces and employing maze-like semi-graphic notation (House of Mazes, TOMB, Everything near becomes distant).
Her music has been performed widely in the UK and abroad by ensembles such as Manchester Camerata, Quatuor Danel, Dutch accordion duo TOEAC, Ealing Youth Orchestra, Psappha, Colinton Amateur Orchestra (Adopt-a-composer scheme), and Distractfold Ensemble at venues and festivals including the Cheltenham Music Festival, Kettle's Yard, the Bridgewater Hall, Kings Place and the RNCM. International performances include The Galaxy Rotation Problem at the World Music Days festival (Slovenia, 2015; selected by British and international panels).
Many of her compositions take their inspiration from extra-musical sources including visual art and science (including a cycle of cloud-inspired pieces featuring the bass flute and drawing on scientific research into clouds – ranging from an 1804 essay that first defined the cloud types, to images and data from a NASA satellite).
Nina has a record of innovative collaborations with practitioners from other art forms, including performances in Amsterdam, and at the Manchester International Festival with performance artist Michael Mayhew, singing glossolalia in artist Ron Athey's Gifts of the Spirit, creating sound for a motion-graphics installation by James Snazell (shown in Rome, Athens, Nottingham, and Camarthen), sound for performance artist Karen McLeod, and a recent solo performance art piece for a group show 11 11 11 – in remembrance – Manchester (funded by Arts Council England). More recently, she has developed a multimedia performance in collaboration with Gavin Osborn, titled Chthonic Mazes, featuring performer movement, projection, and electroacoustic sound. 
Nina sings with Trio Atem (flute, mezzo, cello), who specialise in performances of new and recent repertoire with an emphasis on commissioning new work and cross-genre projects. Engagements have included the Bridgewater Hall (BBC Philharmonic Ink Still Wet series), Kings Place, York Late Music Festival, Leeds University Contemporary Music Festival, RMA student conference, and The University of Manchester lunchtime concert series.
Work in education has included leading several projects for Manchester Camerata's Learning and Participation programme, as well as teaching at The University of Manchester, RNCM, and Lancaster University. She was appointed as Lecturer in Composition at Royal Holloway University of London in 2018.
Nina is Artistic Director of Manchester Contemporary Youth Opera, an organisation she co-founded to trail blaze creation of new opera by 18-25 year-olds.